Overview
Path Pattern is a way to define a path, and then apply a design to it. This application can be used to create unique border designs, wreaths, and other designs to fit specific blocks. Any digitized pattern will work with Path Pattern. The patterns that work as pantographs and Line Patterns will be connected continuously. Patterns that are closed (as in block patterns) will require a decision as to how to connect them, via the Transition button.
Define the Path
First, the path must be defined. The path is a pattern, and can be anything found in the pattern catalogs or a path created via Pattern Designer (by either tracing or digitizing a specific path). The best paths are shapes like arcs, circles, spirals, curvy lines, etc.
Step by step instructions:
Touch Design/Sew Quilt > Start New > Block Pattern
Enter your block dimensions, in whichever way would suit the quilt
Modify the block if required, then touch Finished.
IQ goes to the Pattern Selector. Choose the path from the pattern catalogs.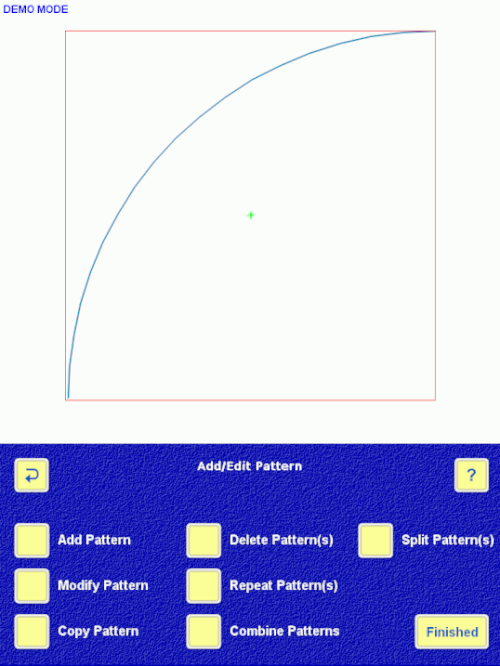 Modify the pattern if required, and touch Finished.
Select the Pattern
Next the pattern to follow the path must be chosen.
Touch Add Pattern > Path Pattern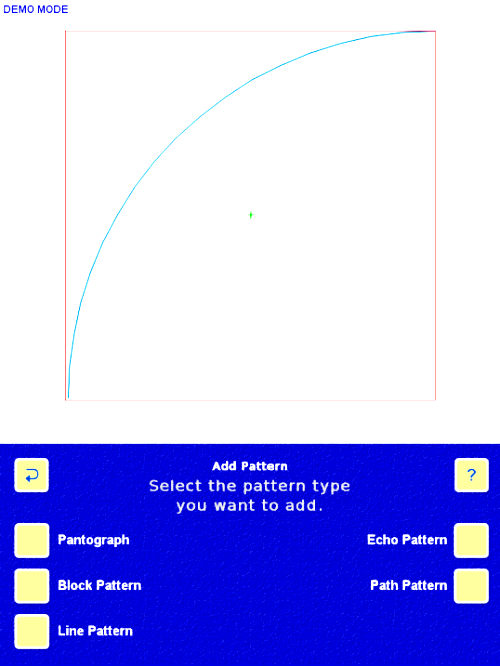 7. Select the path to be followed by touching it on the screen.
IQ goes to the Pattern Selector. At this point, choose the pattern to go on the path. In this example, a holly design was chosen (Holly Berry from Ellen Munnich/Quilt Recipes).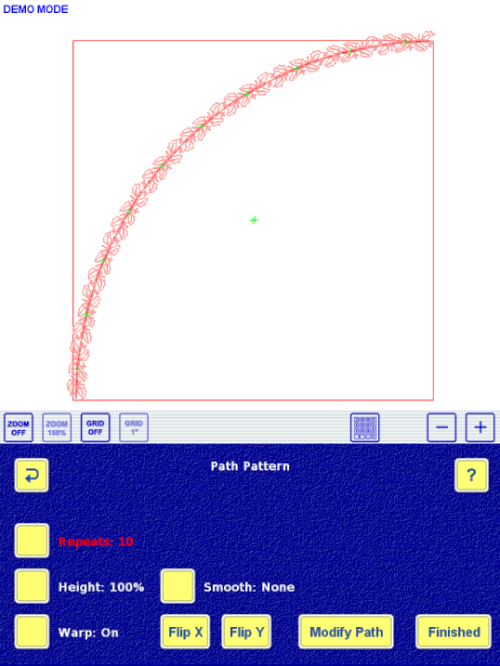 IQ fits the pattern to the path. A screen titled Path Pattern is shown, allowing modifications to the pattern. The ? help menu contains specific details about each adjustment option.
Touch Finished.